Welcome to our JBN online home.
We are a Jewish Networking organization of seasoned professionals who meet twice a month for the purpose of building mutually beneficial and meaningful relationships with one another.
When this is achieved we are confident to:
Tell others about them
Send business to them
Introduce them to our contacts
Give tips to help them stand out to potential business opportunities
Offer support when they need it
If you are looking to increase your business, this is the easiest, fastest and best way to do it!  Only one business per chair, NO COMPETITION.  Not only are you increasing your sales force by 25-30, but you are establishing a network of friends and support of like-minded individuals and backgrounds.  A safe environment to discuss business, politics, and issues confronting the Jewish people.
JEWISH BUSINESS NETWORK
(JBN)Where
Business
&
Judaism
come together!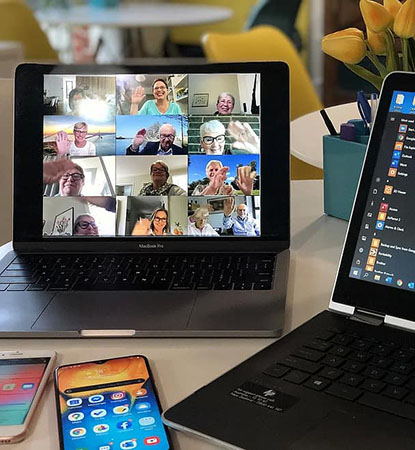 Jewish ✡ Moment
History & insights.
admin
May 4, 2021 Meeting Recap Here's what you missed at JBN's first Tuesday networking meeting held in May 2021. Jewish Moment - presented by Eddie Pantiliat / Hymson, Goldstein, [...]
Educational Moment
Business tips & insights.
Webmaster
July 6, 2021 | Business Meeting Recap Jewish Moment - presented by Jacob Leiferman [...]
When first joining a networking group, typically, you have no connection to members other than being a business professional. When I joined JBN I automatically had something very personal in common with everyone. I think it's common for business professionals to keep their religious and political beliefs to themselves to avoid being discriminated against.